QUALITY CONTROL
Attaining our goal of making our brands global requires sticking to high standards which ensure superior product quality. As a long standing manufacturer in the Caribbean we understand what is needed by way of commitment and technological prowess to provide these high quality products to our valued customers. As such, the following strategies are implemented in our manufacturing processes:
Certificates of analysis are sourced from suppliers upon ordering raw materials. All the raw materials that come into the plant are tested by trained technicians to ensure that quality standards are met. Products are tested throughout each stage of production, from packaging to the finished product. Bottling water, for example, is often assumed to be a simple process. However, there are strict industry guidelines that need to be adhered to when preparing and bottling water. SMJ follows strict USDFA international industry standards and guidelines, which ensures that our water products are of high quality, safe for drinking, and tastes great.
We are also a certified member of two US- based organizations: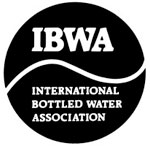 International Bottled water Association (IBWA)
Being an IBWA member, SMJ is required to entertain unannounced inspections of our facility by an independent third party. We have a proven track record of success for every year tested, 3 years in a row, according to IBWA's comprehensive quality standards and specific guidance. This reflects our compliance with their regulatory requirements as well as the quality of our bottled water
NSF International
World leaders in standards development, product certification, and risk-management, for public health and safety. NSF serves manufacturers in over 80 countries worldwide. Its mark of certification is recognized for value in all international markets.
Under the NSF Beverage Quality Certification Program, SMJ's water manufacturing process is audited annually. Under this audit, our water is put to more than 170 tests for physical quality, residuals, radiological, organic and inorganic chemicals. The water quality analysis follows strict US standards under the USFDA -The United States Food and Drug Administration Code of Federal Regulations – Beverages and Bottled Water: Chapter I, Title 21, Part 165, Subpart B, Section 165.110. SM Jaleel & Co. Ltd has demonstrated compliance for each of the 3 years that we have been NSF certified. Look for the NSF logo on all our Purified bottled water labels which signifies the highest quality of bottled water under worldwide bottle water standards. NSF certified Purified bottled water brands can be found on the "NSF Product and Service Listings" using the following link – NSF Product and Service Listings